Here are some Free Open Source Software project I participate in and promote.
Apache Log4j
Apache Log4j 2 is an upgrade to Log4j that provides significant improvements over its predecessor, Log4j 1.x, and provides many of the improvements available in Logback while fixing some inherent problems in Logback's architecture.
Apache Commons

Apache Commons creates and maintaining reusable Java components. The Commons Proper is a place for collaboration and sharing, where developers from throughout the Apache community can work together on projects to be shared by the Apache projects and Apache users.
Commons developers make an effort to ensure that their components have minimal dependencies on other libraries, so that these components can be deployed easily.
Apache HTTP Components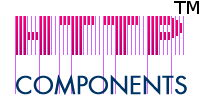 The Apache HttpComponents project is responsible for creating and maintaining a toolset of low level Java components focused on HTTP and associated protocols.
Apache Xalan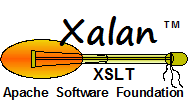 The Apache Xalan Project develops and maintains libraries and programs that transform XML documents using XSLT standard stylesheets. Our subprojects use the Java and C++ programing languages to implement the XSLT libraries.